Retreat on Inis Meáin
The Aran Islands are strewn across the Atlantic, delineating Galway Bay. Terraced slab of limestone form the basis of the islands.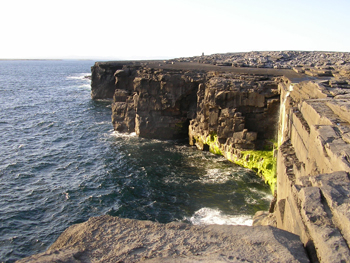 Inis Meáin (the middle island) is the most pure maintaining senses of history from centuries. From above you get stunning views of waves dashing against the cliffs beneath. Water splashes all around the rocks ending in a gentle spray.
The place to be to recover one's breathe. Here it is where Anamchara offers you the possibility to discover hidden gifts and talents within yourself.
For whom?
Anybody who wants to elaborate on vital questions with professional support.